A Certified Orthotist ( C.O.) is a paramedical health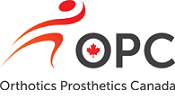 professional who provides biomechanical devices to assist physically challenged individuals reach their potential.
At the request of a referring physician the Orthotist assesses individual's needs, recommends, designs, fabricates and dispenses appropriate Orthoses (braces) in consultation with complementary health care professionals.
A Certified Orthotist is a University graduate, who has completed an accredited two-year program in Prosthetics and Orthotics, as well as a two year residency program, culminating in a three day clinical and technical examination set out by the Orthotics Prosthetics Canada (OPC).
In order to maintain the Certified Orthotist designation, regular, ongoing training and professional education and development is required.
Resources
Click to access Resources